Logitech M590 Silent Multi Device Wireless Mouse – Grey
₨4,450.00
Connection type: Bluetooth Smart and 2.4GHz wireless connection
Wireless range: 10 m*
Battery details: 1 x AA
Battery life: 2 years*
* It may vary based on use and computing conditions.
Sensor technology: Logitech Advanced Optical Tracking
Sensor resolution: 1000 dpi
Scroll Wheel: Yes
Number of buttons: 7
Standard and Special buttons: Tilt wheel with middle click, Easy Switch
Gesture Support (Windows): Yes
Gesture Support (Mac): Yes
Optional software: Logitech Options and Logitech Flow
Compare
Logitech M590 Silent Multi Device Wireless Mouse Price In Pakistan
SILENCE AND FLOW
EFFORTLESS MULTI-COMPUTER WORKFLOW
Unleash the potential of M590 with Logitech Flow, for the smoothest workflow between computers. You'll be able to move your mouse cursor across two computers and even copy/paste text, images and files from one computer to another. It's more efficient than sending yourself emails.


ENJOY THE SOUND OF SILENCE
With the same click feel and over 90% noise reduction on the click sound, M590 delivers a quiet experience for you and your neighbors. Plus, M590 has feet made of high-performance material and a rubber wheel for quiet gliding and scrolling.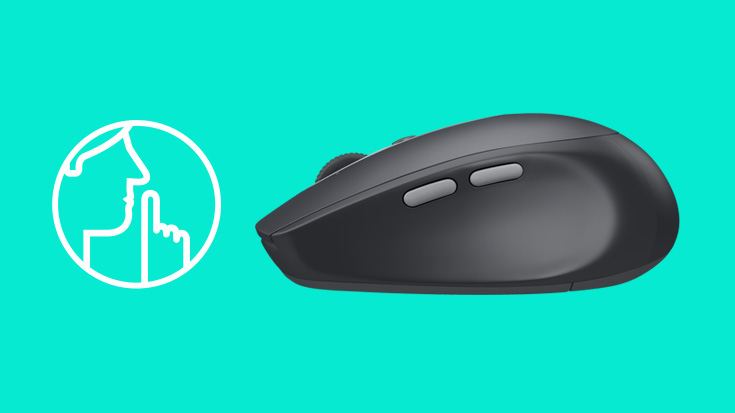 HIGHLY PRECISE SCROLLING
Our micro-precise scroll wheel packs more grooves per millimeter, so you'll be scrolling faster and more easily through long web pages.
2 THUMB BUTTONS
The two thumb buttons give you extra control right where you need it. They're programmed to move backwards and forwards through web pages, but you can customize them to do exactly what you want on Mac® OS X and Windows® by downloading Logitech Options™ Software.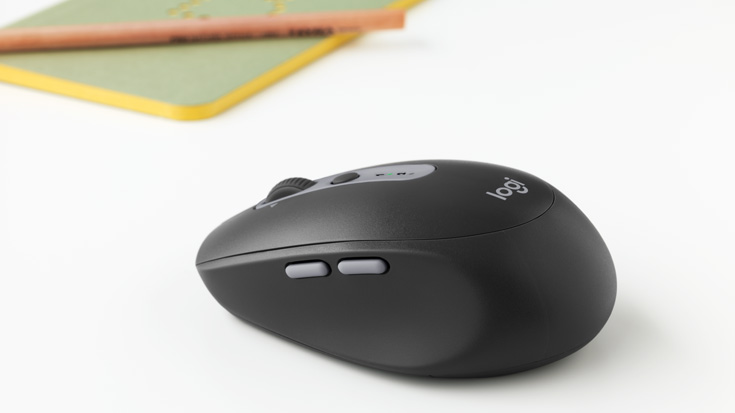 2-YEAR BATTERY LIFE
This mouse just keeps going with 24 months of power on a single AA battery. Automatic sleep mode and an On/Off switch save power, while a battery indicator light eliminates annoying surprises.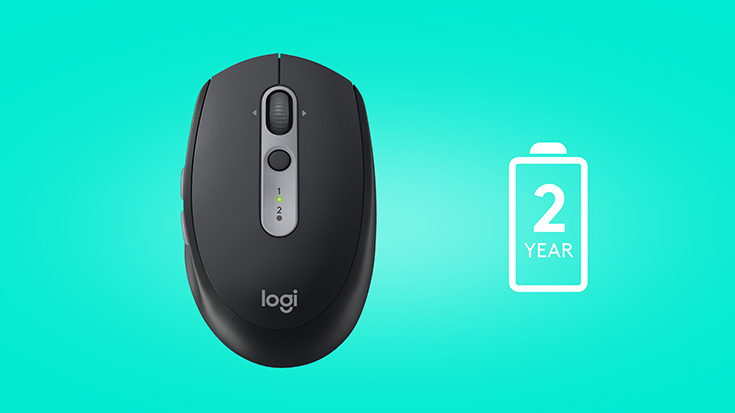 TECHNICAL SPECIFICATIONS
Connection type: Bluetooth Smart and 2.4GHz wireless connection
Wireless range: 10 m*
* It may vary based on use and computing conditions.
Battery details: 1 x AA
Battery life: 2 years*
* It may vary based on use and computing conditions.
Sensor technology: Logitech Advanced Optical Tracking
Sensor resolution: 1000 dpi
Scroll Wheel: Yes
Number of buttons: 7
Standard and Special buttons: Tilt wheel with middle click, Easy Switch
Gesture Support (Windows): Yes
Gesture Support (Mac): Yes
Optional software: Logitech Options and Logitech Flow
What's in the Box?
M590 Mouse
1 AA Battery (pre-installed)
USB Receiver
User documentation